The "Maria de Sousa Summer Research Program" is an ATG initiative which aims to provide University students with the chance to get acquainted with the world of scientific research. The program consists of a 2-week internship in a Portuguese research institute, under the supervision of an ATG member. It includes a monetary prize to be awarded to participating students, to help with transportation, food and other costs.
ATG has the pleasure to announce the Third Edition of the "Maria de Sousa Summer Research Program". Applications are accepted from June 7th until June 19th!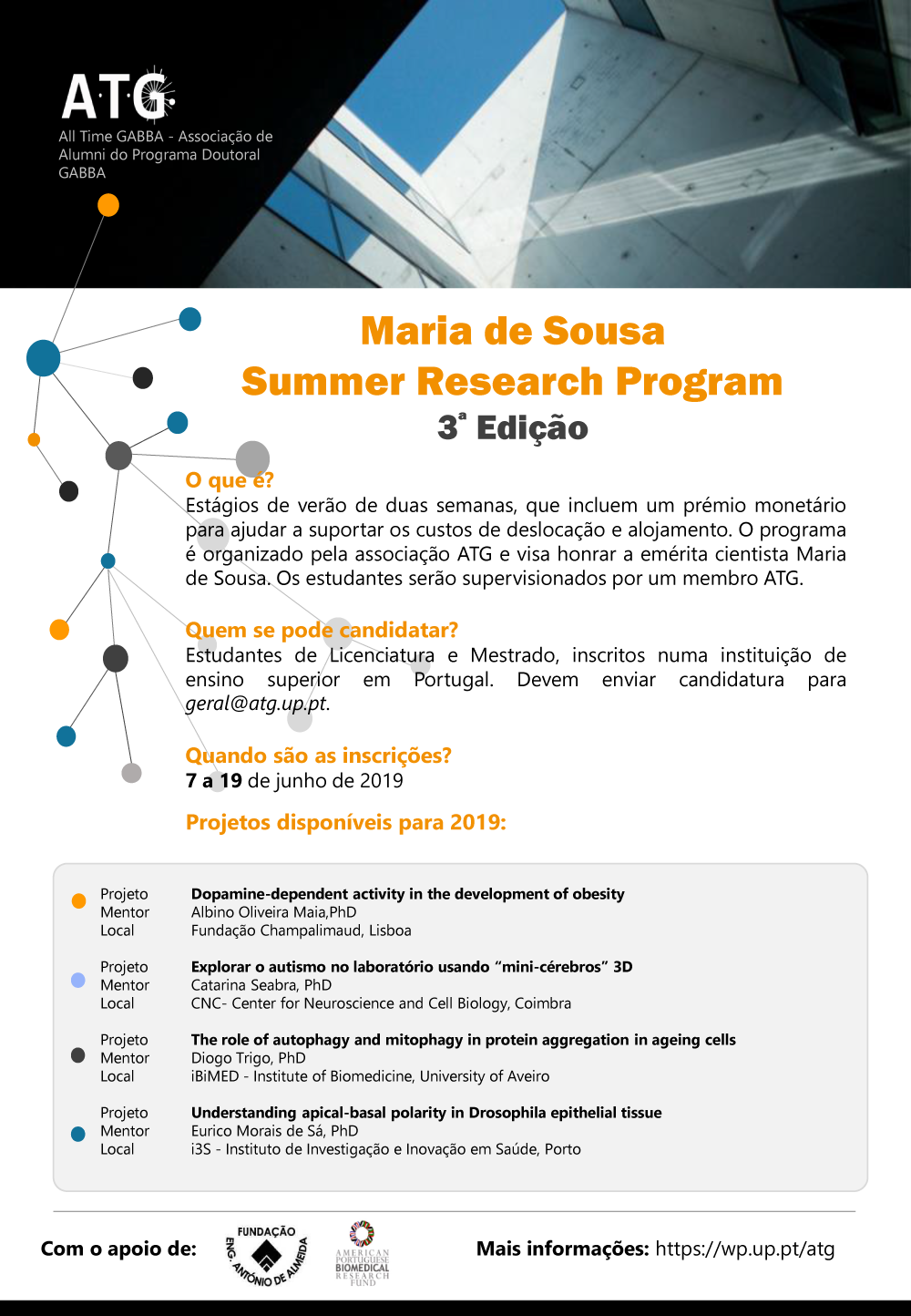 Learn more about the projects we have available this year!
Here you can find the program's rules and regulations.